Sectors
As security specialists we work with a wide range of clientele, each with their own individual challenges.
Our breadth of expertise covers environments ranging from commercial offices, car manufacturing facilities, secure data centres, brand new secondary academies and so much more. As such, we rely on our consultative approach to each individual client to enable us to offer the correct system. As our client base has grown and broadened, so has the depth and scale of the solutions that we can offer.
We work closely with our hardware and security distribution partners to ensure we can design the correct solution. In previous projects this has meant specifying specialists salt water proof CCTV casing and environmentally rated plates / external conduit runs to ensure a CCTV system on the coast would achieve its maximum lifecycle. We also regularly assist our clients on how to ensure your new IP based security system does not flood your corporate network, as well as on-going after sales support.
Our in-house design team are at hand to work with you and design the system to fit your budget, your security risk level and your network capabilities.
As a technology led company and an NSI Gold installer you can be sure that the hardware and equipment we specify exceeds all British and NSI standards.
Contact FTL Secure Solutions today for a complimentary security risk assessment or site survey on 01344 752 222.
FTL Secure Solutions are working in partnership with *HES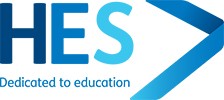 *'HES' is Havering Council's umbrella brand for providing professional services to the education sector