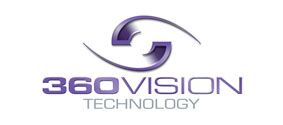 FTL are proud to announce that we have partnered with 360 Vision Technologies.
Established in 2002, 360 Technologies have built a solid reputation for innovative and robust products supported by great Customer Service. Their cameras are built for a range of applications including Aviation, Arenas, Casinos, Councils, Distilleries, Energy Production, Medical, Oil, Pharmaceuticals, Ports, Prisons, Race Tracks, Railways, Retail, Schools, Sports Clubs, Traffic Control and Monitoring Systems, Universities, Utilities and Vehicle Manufacturers.
They stay ahead of their competitors by consistently innovating and expanding their product range to meet their Customers' changing needs. Over the years they have developed an extensive range of analogue, high definition, white light, infra-red, cooled and uncooled thermal cameras, Stainless Steel and now Radar controlled CCTV cameras.
Introducing you to the PREDATOR RADAR, high speed, high definition, ruggedised radar controlled pan tilt and 200m CCTV Surveillance Camera