Vicon, one of FTL Secure Solutions' CCTV partners, has introduced an update to the popular ViconNet version 7.0.
What's new?
High resolution displays: A new display algorithm now allows for clearer and sharper images, improving upon an already advanced CCTV Video Management System ( VMS).
Network NVR's to create an enterprise system: The smaller Vicon 'Jump' and 'Zone' servers can now be networked into an enterprise level system on a central Nucleus. Ideal for sites with existing ViconNet servers that are looking to expand their existing CCTV system.
Enhanced recording mapping: Updated recording mapping allows for fast access to playback of CCTV video regardless of the storage location.
Addition of mobile viewer masking: The intuitive video masking feature can now be applied by a tablet or mobile device via app.
Higher FPS rates: Up to 120FPS now supported for recording and display
Support of IQAnalytics: IQEye cameras that are running the IQAnalytics applications will be received as analytics alarms.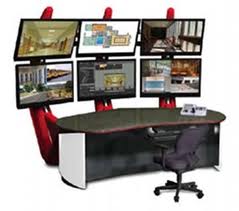 What does this mean?
This is one of the reasons why the Vicon ViconNet VMS is so popular! Vicon are constantly looking to improve their software and hardware offerings, and the above update means sharper CCTV video quality, better performance and more features.
Contact FTL Secure Solutions today on 01344 752 222 if you are looking to upgrade your existing CCTV system (even if it's not Vicon!).